(c) 2008 Xanadu - a promise of Portugal


The Montesinho Natural Park region represents a hidden gem with regard to birdwatching. The area boasts a wide range of habitats and has over 140 different recorded species. Even if you aren't a birdwatcher, you can still enjoy the immense variety of fantastic birds that live in or visit this varied region.

Timing & Calender

The table below shows species that are summer visitors between April and September in italics, with resident species in regular text.


Habitat

The range of habitats can be divided into four main types: mountains, rural and agricultural, forests and freshwater riparian habitats. With each habitat containing a very different range of birds there is an opportunity to see a wide range of species throughout the season.

Species

Below are some of the species that will be of interest to the British birdwatcher.

Black Wheatear
Blue rock thrush
Dartford warbler
Golden eagle
Hen harrier
Montagu's harrier
Red-backed shrike
Rock bunting
Rock thrush
Tawny pipit
Whitethroat

Alpine swift
Black-eared wheatear
Black redstart
Cirl bunting
Crested lark
Golden oriole Hoopoe
Nightingale
Serin
Short-toed lark
Subalpine warbler
White stork

Bonelli's Warbler
Crested tit
Goshawk
Hobby
Pine bunting
Short-toed treecreeper

Cetti's warbler
Dipper
Great crested grebe
Grey wagtail
Heron
Kingfisher
Sand martin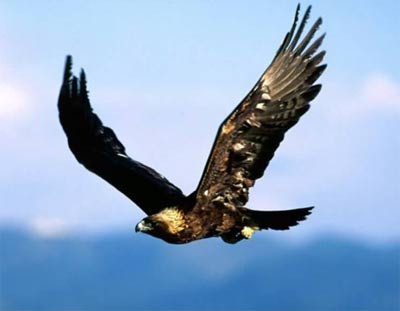 A beautiful Golden Eagle in flight

If you have a high quality image of a bird taken on holiday in the Montesinho and would like it displayed here and credited to you, please let us know.


Have you seen a bird in the Montesinho that's not on this list? Let us know!